JACKET FEATURES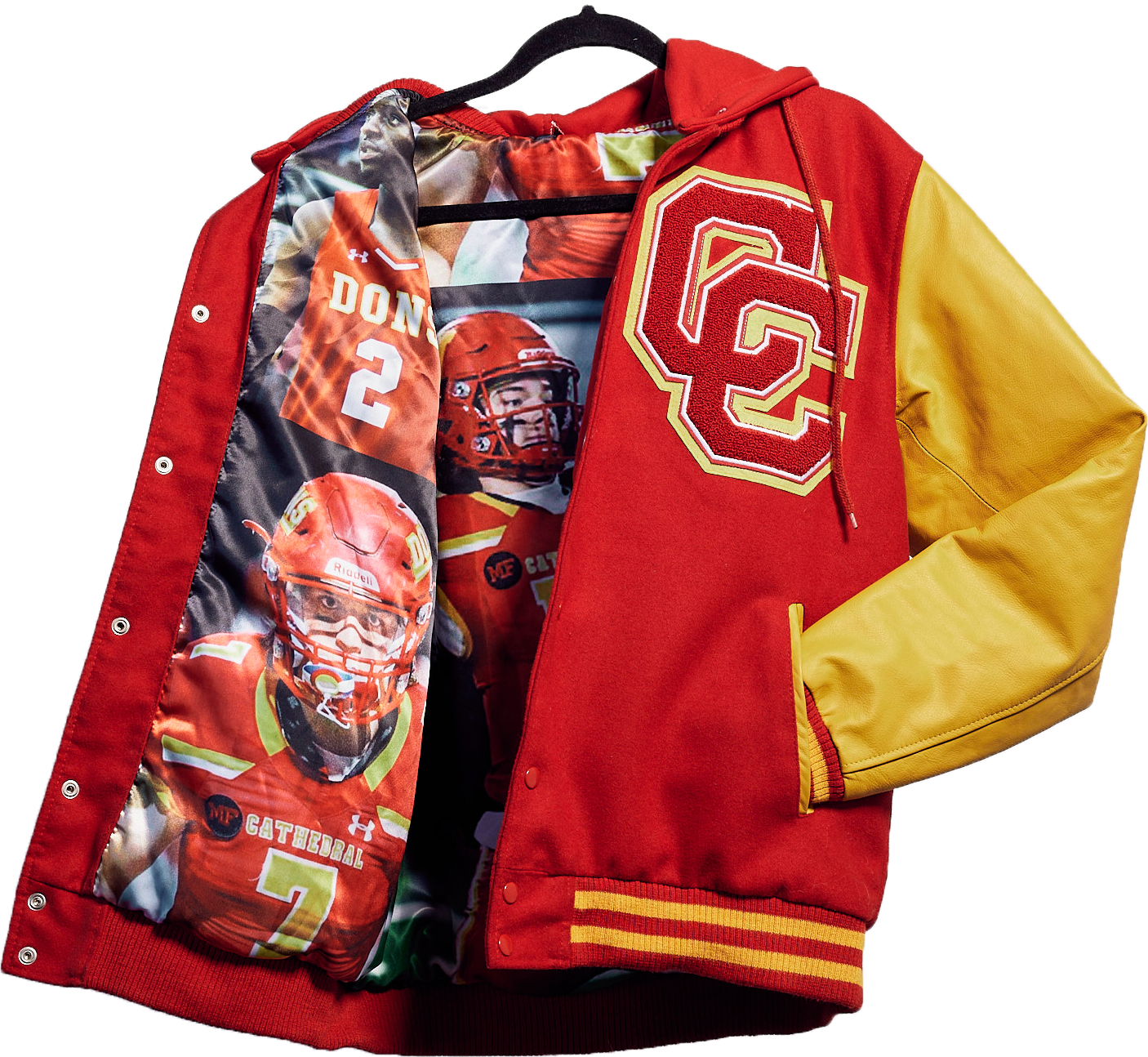 Removable Hoodie
With the snap of three buttons, you can convert your jackets into a hoodie. Easily removable and 100% cotton.
Lightweight
Our Jackets are the most lightweight letterman on the market. Nearly 2lbs less than the traditional varsity jackets.
Custom Lining
Upload you're greatest memories and wear them with pride. With our product designer, you can upload photos right from your phone within seconds.
Patch & Embroidery
We offer fully customizable options with patch placement and embroidery.
100% Genuine Leather
All our jackets use the highest contract, grade leather. Offering all standard and custom finishes.
24oz. Melton Wool
Highest quality wood broadcloth fabric Same military material used on all our letterman jackets